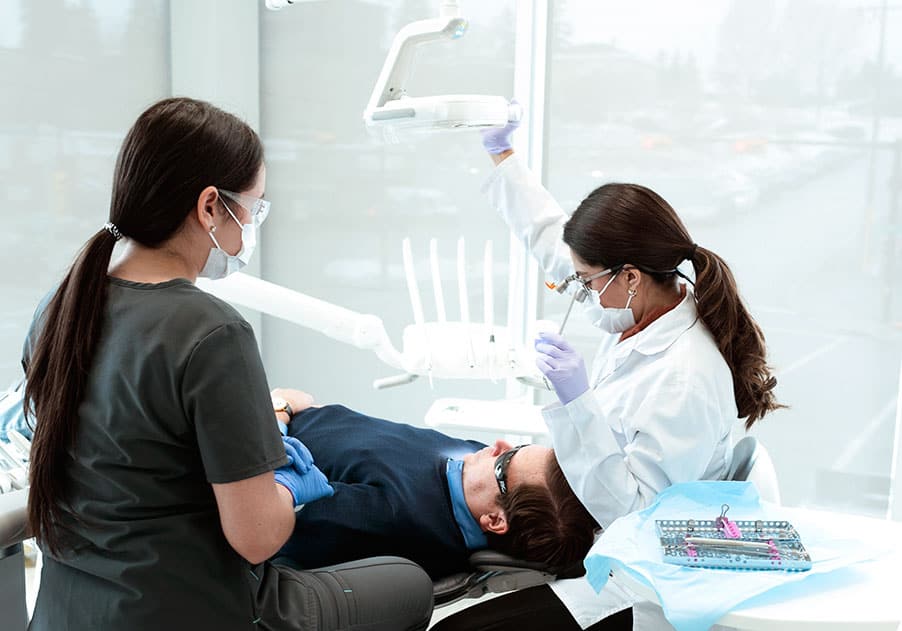 Our Services
At Meraki Dental, we practice conservative dentistry. All our treatments aim to preserve and save the patient's natural teeth. We recommend the most appropriate treatment and procedures to recover and maintain your best smile.
We dedicate ourselves to seeking continuous training and professional development that allows us to offer you all of the possible choices and alternatives to keep your oral health.
Meraki Dental is pleased to offer complete dental services including preventive and restorative dentistry, such as dental exams, cleanings, fillings, porcelain crowns, bridges and veneers, dental implants, Invisalign, whitening, night guards, and much more.
We understand that dental emergencies happen, and we will make sure to provide our patients with same-day emergency dental care appointments to discuss the best treatment options.
We are happy to provide more information about our services.
Soul, Creativity and Love into your Smile.
MACLEOD PROFESSIONAL CENTRE
#220 -3916 MacLeod Trail SE.
Calgary AB – T2G 2R5
Phone: 403.457.7757
E-mail: [email protected]